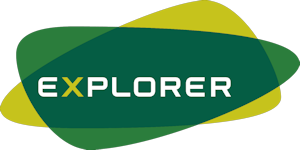 Explorers
Explorer Scouts are young people aged between 14 and 18. There are many types of Explorer Scout Units, some may be linked to a local Scout Group, others may be based around different activities, for example a Gang Show, and not all Explorer Scout Units meet every week. Because of the way Explorer Scouts are organised members get the chance to try more activities by working with other Units. The Explorer unit that is linked to the 10th Haymarket Scout Group is called the Douglas Brown Explorer Unit. They meet on a Friday night from 7.30pm until 9.30pm
The Explorer unit that is linked to the 10th Haymarket Scout Group is called the Douglas Brown Explorer Unit. They meet on a Friday night from 7.30pm until 9.30pm.

Gain the knowledge, skills and confidence required to become an effective Leader.


Further their own personal development.


Work towards other Awards for example The Duke of Edinburgh's Award.


Acquire the skills that are needed for the Scouts Adult Training Scheme.


Have Fun
Young Leaders work with Beavers, Cubs and Scouts.